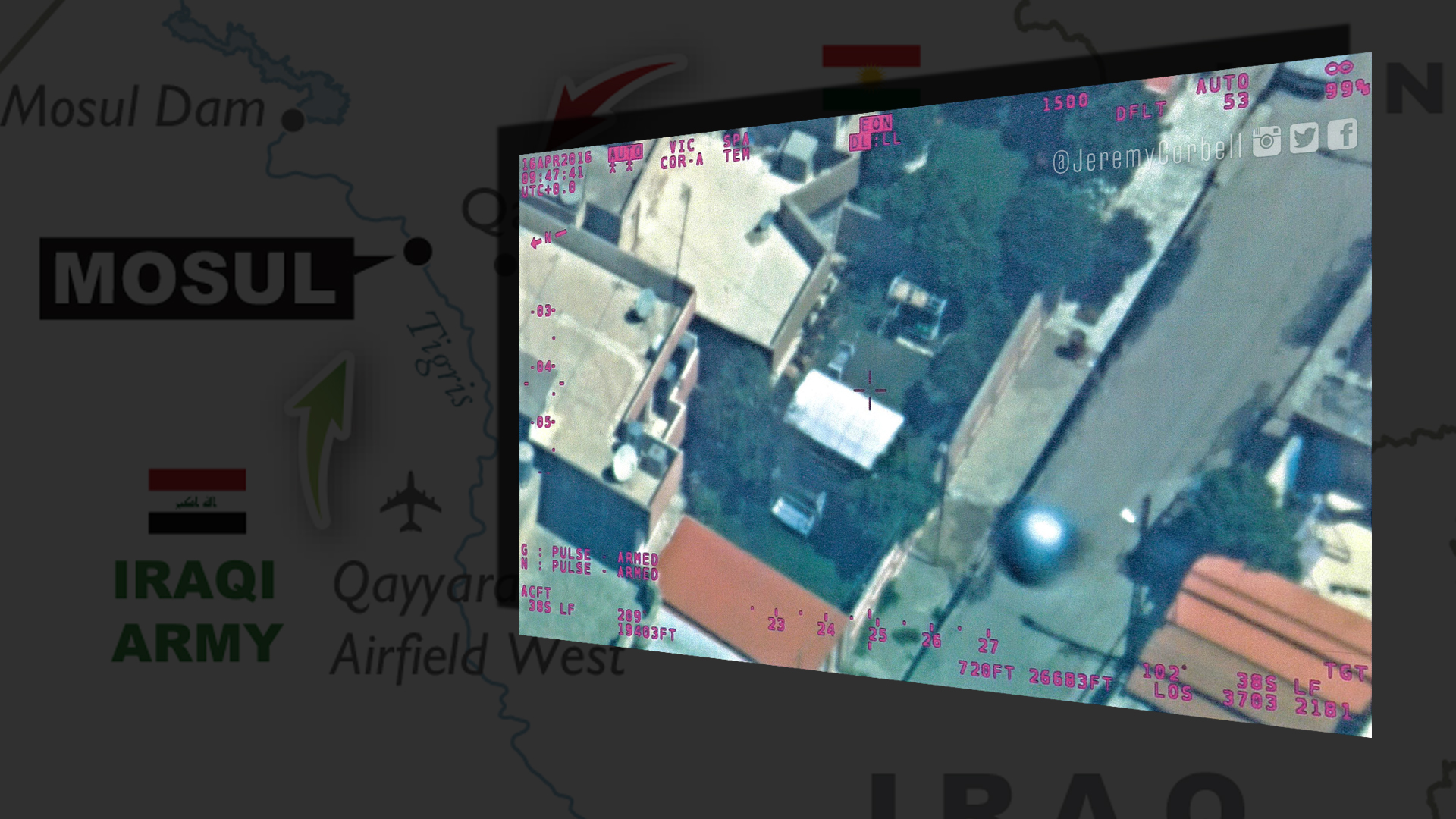 ---
It's been some time since UAP imagery was "leaked" and published by Jeremy Corbell and George Knapp, but in the early morning hours of January 24, 2023, a new UAP case has been revealed.
During the premiere of their new "Weaponized Podcast", Corbell and Knapp revealed what they call the "Mosul Orb".
Here is the highest resolution available: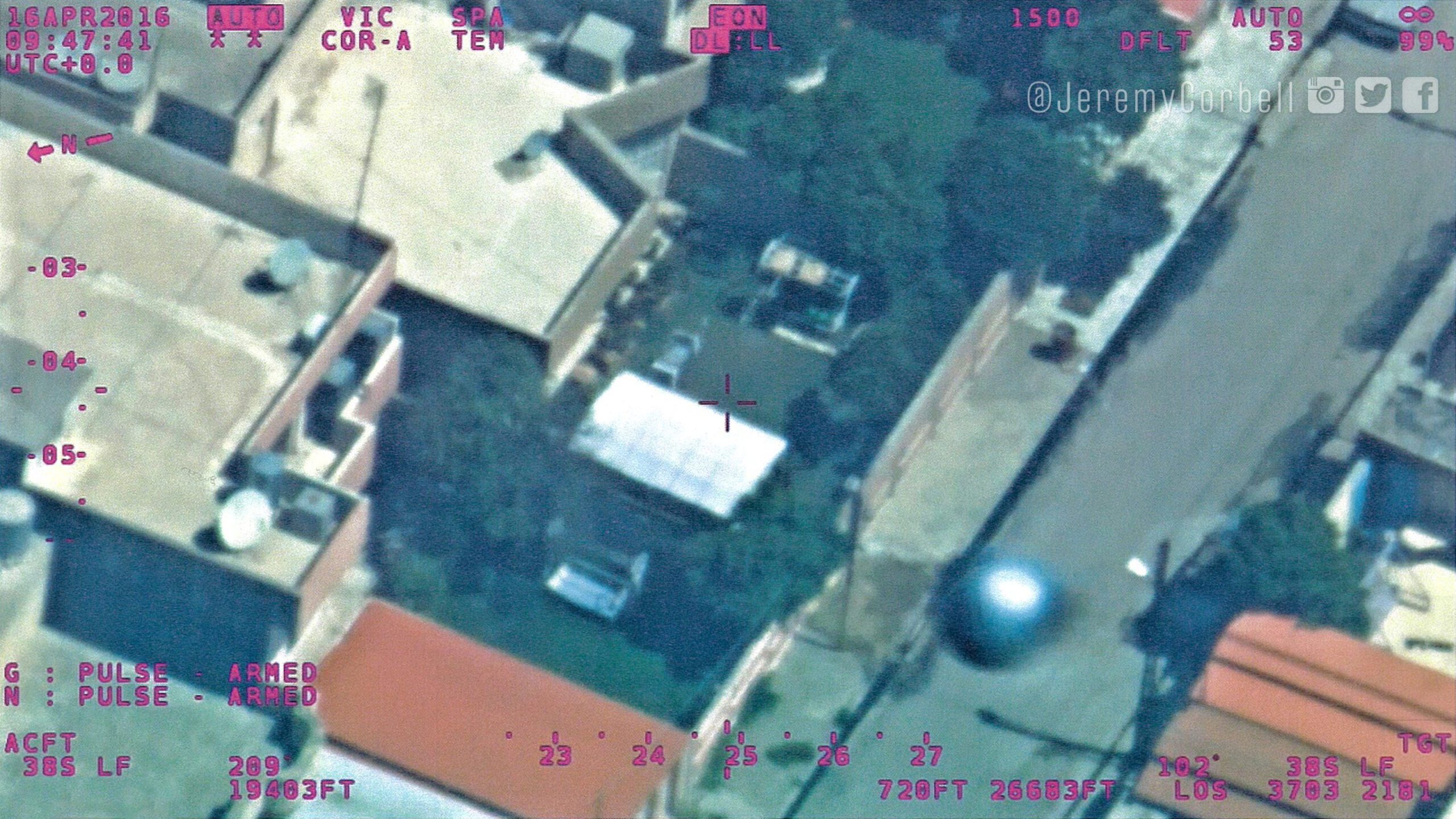 Here is the segment from their show for context:
Credit to The Daily Mail for covering the story first, as written by Josh Boswell & Chris Sharp.
On Corbell's Instagram account, he added the following context:
MOSUL ORB : US military filmed UFO from an active conflict zone – officially designated by the US government and intelligence agencies as a UAP (Unidentified Anomalous Phenomena) and currently part of the active UAP investigations under the US DoD.
You can hear and see more about this case on Corbell's and Knapp's new podcast and show called WEAPONIZED.
WATCH & READ FULL : WeaponizedPodcast.com
Here are some details about this military filmed UFO…
DATE / TIME – 16 April 2016 / UTC (Coordinated Universal Time)
LOCATION – This image and footage was taken over the city of Mosul in Northern Iraq.
DURATION – The video is 4 seconds long. The UAP is seen "moving with purpose" in a lateral direction across the video (south to north). The "orb" UAP is visible for approximately 1 second – as it moves through frame.
IMAGING TYPE – FMV (Full Motion Video) / FMV blends Electro-Optical (EO) and Infrared (IR) and other video based motion image sensors into a comprehensive intelligence synthesis with geospatially aware video data.
RECONNAISSANCE CRAFT – MC-12 / A medium-to low-altitude, twin-engine turboprop aircraft. Its primary mission is providing intelligence, surveillance and reconnaissance support directly to ground forces.
INITIAL ANALYSIS HUB – DGS-1 (Distributed Ground System number 1, Langley AFB, Virginia ) / The Distributed Ground Center at Langley-Eustis (designated DGS-1), focuses on imagery intelligence and electronic signals intelligence and primarily supports U.S. Central Command (CENTCOM). DGS-1 sift and disseminate the ISR sensor data flowing into Joint Base Langley-Eustis, Virginia, headquarters of the 480th Intelligence, Surveillance and Reconnaissance Wing.
According to the geo-coordinates embedded on the frame, it is confirmed as Mosul, Iraq, according to Twitter user "Flarkey":
Geolocated in Google Earth, confirmed as Mosul, Iraq. pic.twitter.com/y9Z6W6N5mT

— 𝔽𝕝𝕒𝕣𝕜𝕖𝕪 (@flarkey) January 24, 2023
As more information unfolds, this article will be updated.
The Black Vault has contact the Pentagon for comment, and is awaiting a response.
The post New UAP Leaked Imagery from the DoD: "Mosul Orb" UAP Published by Jeremy Corbell & George Knapp appeared first on The Black Vault.