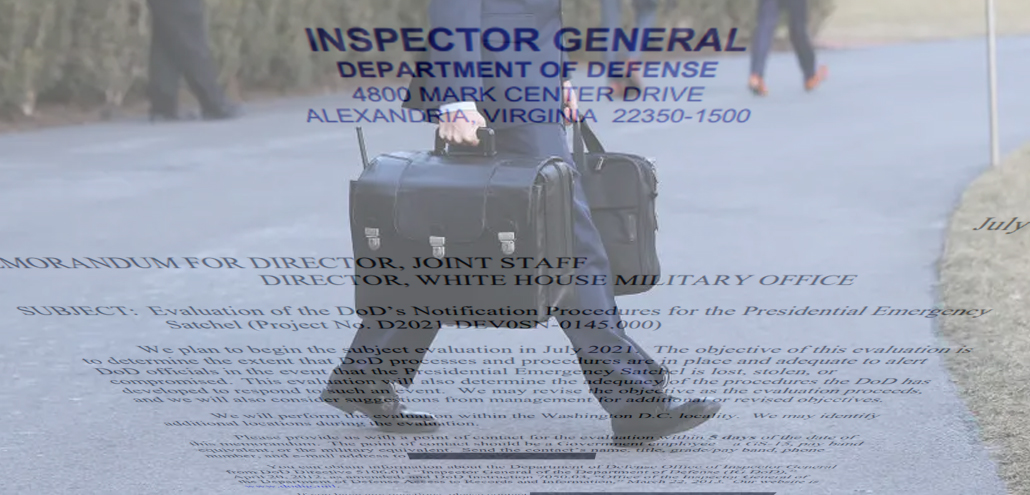 On July 19, 2021, the Department of Defense (DoD) Office of the Inspector General announced that they will be evaluating the "Notification Procedures for the Presidential Emergency Satchel" or better known as the "nuclear football."
Their press release announcing the evaluation was sent out July 19, which read as the following:
"We plan to begin the subject evaluation in July 2021. The objective of this evaluation is to determine the extent that DoD processes and procedures are in place and adequate to alert DoD officials in the event that the Presidential Emergency Satchel is lost, stolen, or compromised. This evaluation will also determine the adequacy of the procedures the DoD has developed to respond to such an event. We may revise the objective as the evaluation proceeds, and we will also consider suggestions from management for additional or revised objectives."
The same day, Randolph R. Stone Assistant Inspector General for Evaluations Space, Intelligence, Engineering and Oversight, sent a memorandum to the Director, Joint Chiefs of Staff, along with the Director, White House Military Office. The memo is below: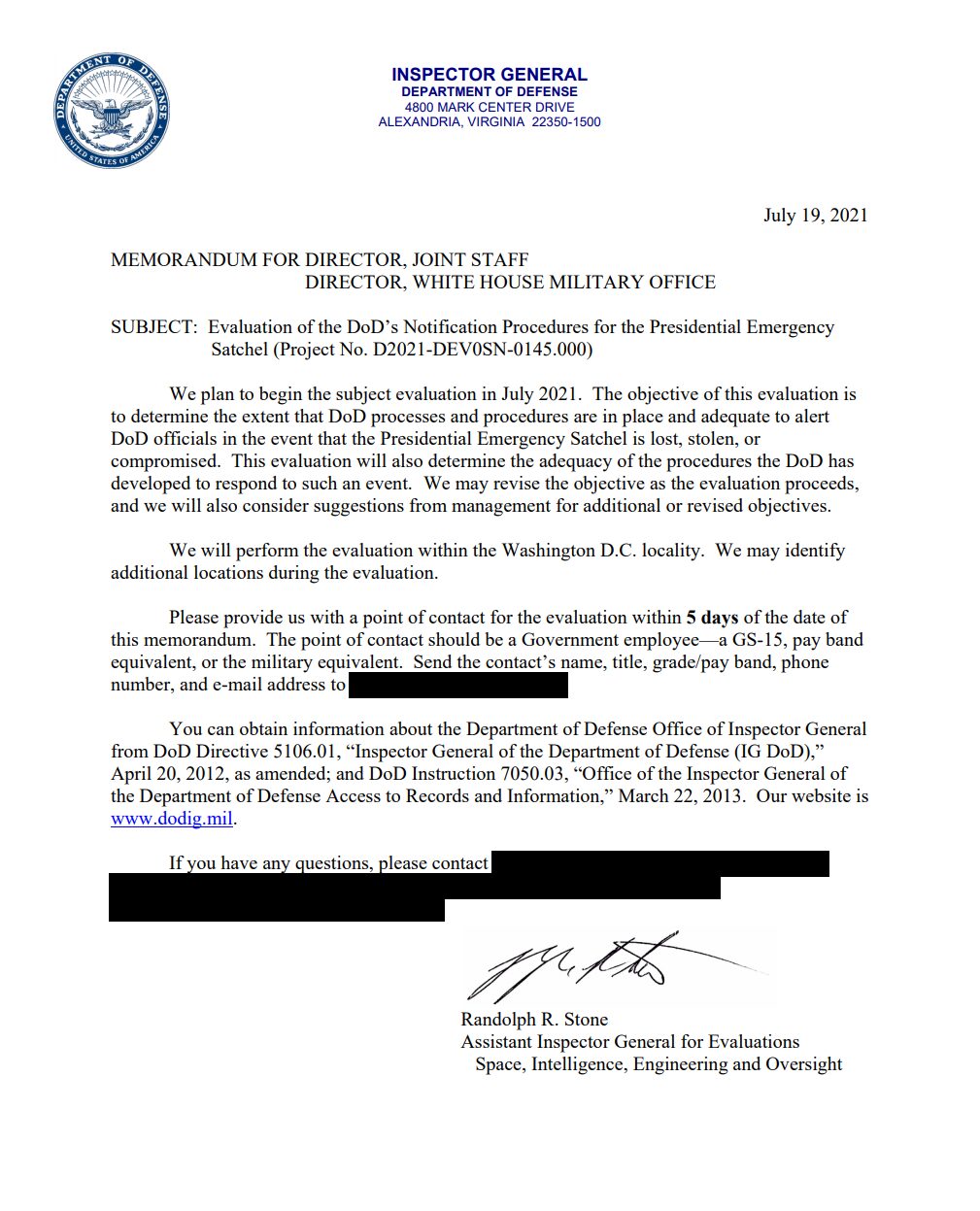 ###
The post DoD To Evaluate "Nuclear Football" Security Procedures appeared first on The Black Vault.